Saber Guild Costume Standards: A Closer Look
As of recent we as a Global Council have been pushing for higher standards in our caliber of costumes. Our Consulars are looking in greater detail at the costumes being submitted. For now we would like to share with you what the Consulars have been judging on in greater detail. Please remember that we cannot describe every detail that is involved in making a costume look approvable. The Costume Consulars have the right to reject a costume based on other factors than what is written. As an example, we don't explicitly say your costume can't be made of earth tone Wookie fur, but a Wookie fur Jedi costume would likely not be accepted… and is just cruel.  

Colors:
We have created a spectrum of acceptable colors encompassing earth tones and the alternative colors that are approvable. To avoid confusion, we are not getting rid of any "Alternative Colors", except for relegating tunics on Jedi to earth tones. 
Example: Brown/Olive under tunic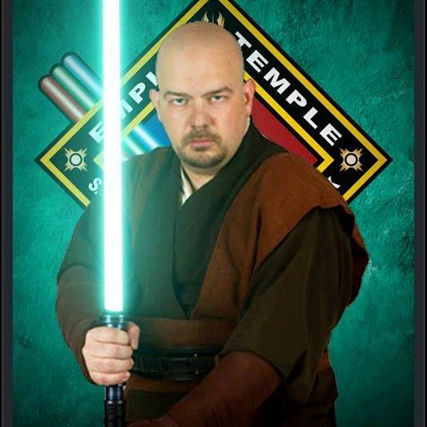 Fabric:
We are also asking our members to push for higher quality fabrics when it comes to their costumes. There are no flat Jedi costumes in the Clone Wars era. The tunics are full, textured and have depth. Below is a list with some links to approvable fabrics. Key words to look for: woven, basket-weave, textured, rustic, and ribbed. We will expand further on this list as time goes on. Also, there are suggestions on what part of the costume to use them on, but it's not a hard and fast rule. 
Mid-to-heavy-weight linens: hopsack or rustic linen, with not too open a weave
Drapery fabric: lightweight upholstery fabric with a natural fiber look 
Silk noile
Canvas:
We have found that the very lightweight canvas sold for canvas tarps when washed makes great outer tunic fabric.
Muslin: unbleached and rough. When dyed looks great.
Tunic & Tabard Fabric Links
Hopsack linen: Found at Joanne's
Black raw silk: Sith only
Raw silk
Hemp canvas: Note: Heavy. Probably best for tabards only.
55 linen/45 Rayon blend: Might be a bit light for tabards?
Suggested for Tunic Only (due to weight of fabric) Links
Unbleached muslin
Unbleached muslin: Found at Joanne's
Hemp muslin
Other Fabrics that have been approved
Osnaburg: Found at Joanne's
Linen/Rayon blend - Linen look classic sew: Found at Joanne's
Cotton blend suiting fabric: With texture and NOT polyblend. Approved as a Sith costume
Silk tussah: What the costumes were made from in the prequels
Fabrics that have been rejected!!! Be sure to get prior approval before using any of these materials!!!
Satin or sateen
Broadcloth
Q
uilter
'
s cotton 
Shine/sheen: Hold it up to the light in the store and if you get a reflection put it back.
Velvet or velveteen
Vinyl: Except leather-like material for belt/pouches/tabards
Taffeta
Flannel/combed cotton 
Tunics:
Make sure the outer tunic falls at a minimum to your mid-thigh – it can be longer.  Full length tunics should not drag on the floor and should be hemmed so that they do not present a tripping hazard. Tunic should not appear to pull too tight on either side, and there should not be creases in the front or back of the fabric due to pulling. The bottom of the "V" where the front of the tabard crosses over should not fall past the middle of the chest. Sleeves should not be past the knuckles when arms are resting naturally by the sides. As always, tunics should be tailor made to fit your body type. 
¾ length sleeves may potentially be allowed in the future if used with appropriate arm wraps. Also TBD. 
Dickies:
Should make it appear as though an entire undertunic is being worn and should be long and wide enough that skin on the chest doesn't show. Once again, no visible t-shirts.  
Tabards:
The tabard in the front should hang down at least to the upper thigh but can hang down to 2-3" past the tunic hem in a standard length tunic (i.e. upper thigh length).  For long tunics the tabard can go much longer. Tabards can be longer than the tunic, if desired, but must not present a tripping hazard. The tabard should end at the obi in the rear or end at either the tunic length or 2-3" past the tunic hem. 
The width of the tabard is ideally from collarbone to just beyond the shoulder. Examples: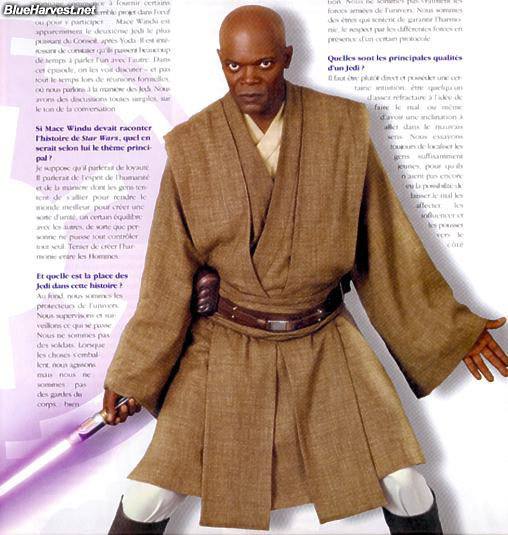 The vest with attached tabards is also acceptable so long as you have a tabard hanging down the right and the left side on front. Example: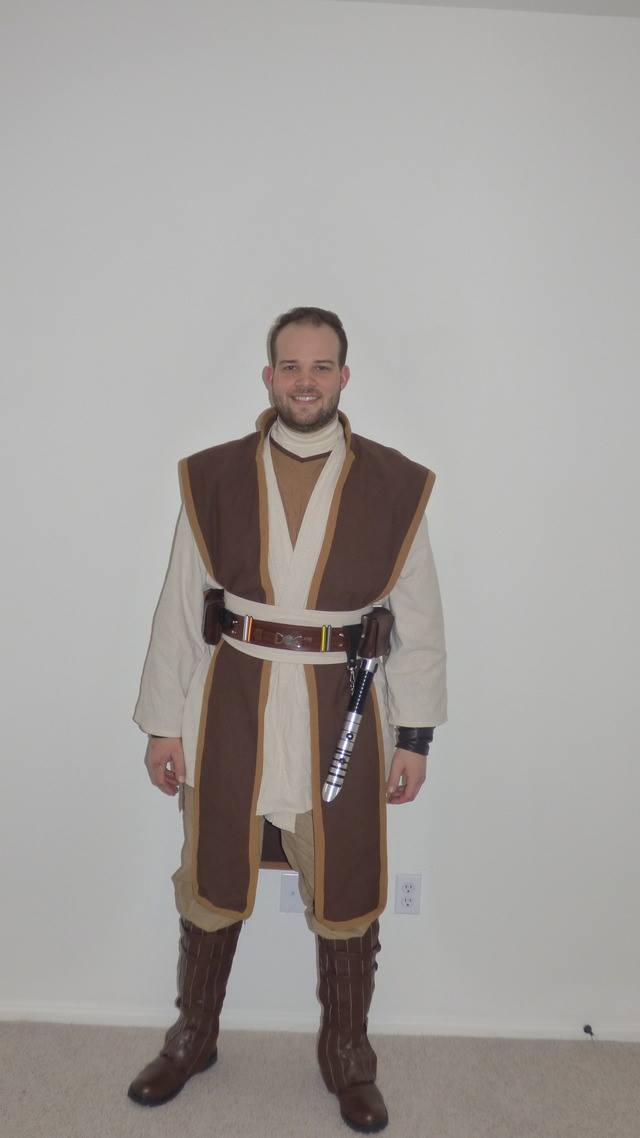 Obi:
A classic standard is for an obi to rise approximately 1.5 inches above and below the belt. This allows for any natural crinkling that may occur on the obi to take place without it bunching around the belt. Acceptions to this rule would be if your obi is wider due to trim, but regardless the inner part of that obi should still allow for 1.5 inches above and below the belt. Example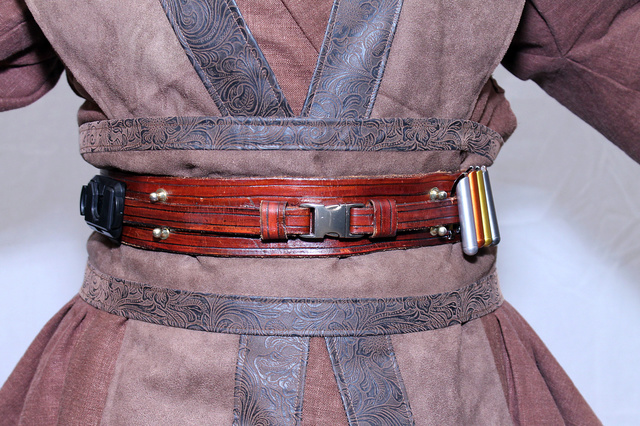 Obis should not have be attached with pins and they should be made of a fabric that compliments the rest of the costume.  
Tip for sagging Obis: Using duck cloth on the inside of the obi will give it a little more stiffness.
Pouches:
Pouches should not look earth bound or from another genre. Phone pouches, swiss army pouches or flat ren faire pouches will not be accepted. Pouches should be formed and made of thicker leather. Extra large pouches can not only look awkward, but are obstructions for choreography. No black leather on Jedi and no brown leather on sith.  
Approvable Pouches
Civilized Galactic Gear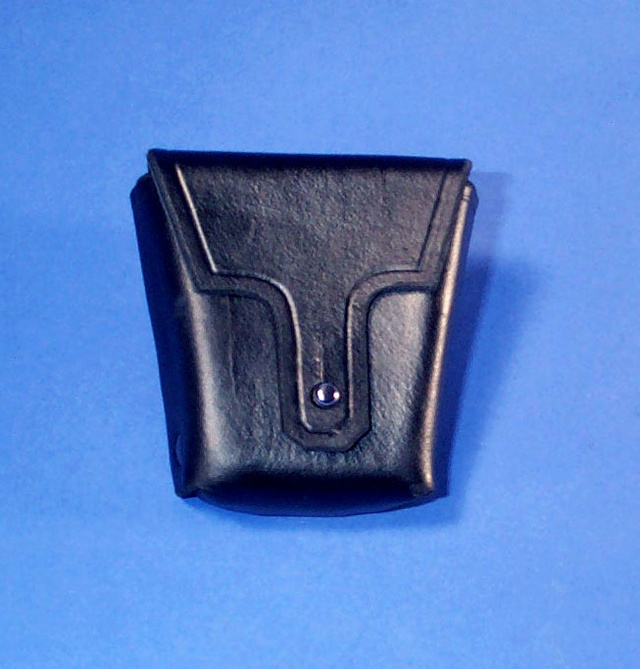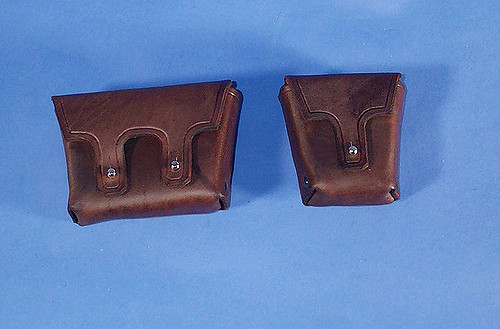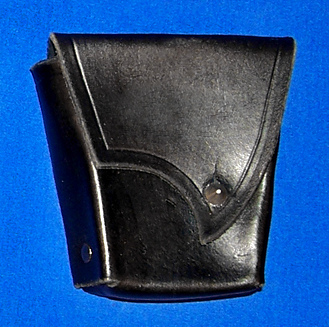 Nyghtcraft Leather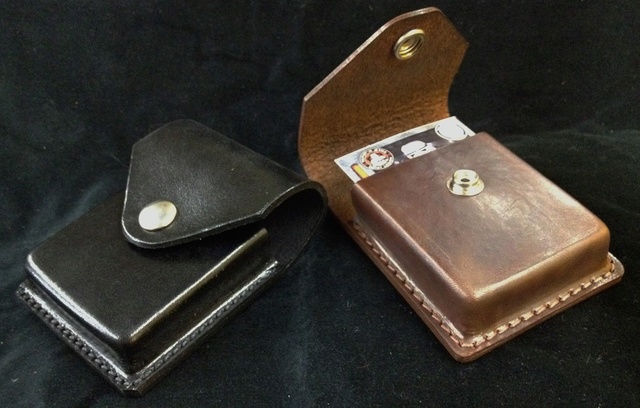 Legendary Costume Works 
Pouches that would get rejected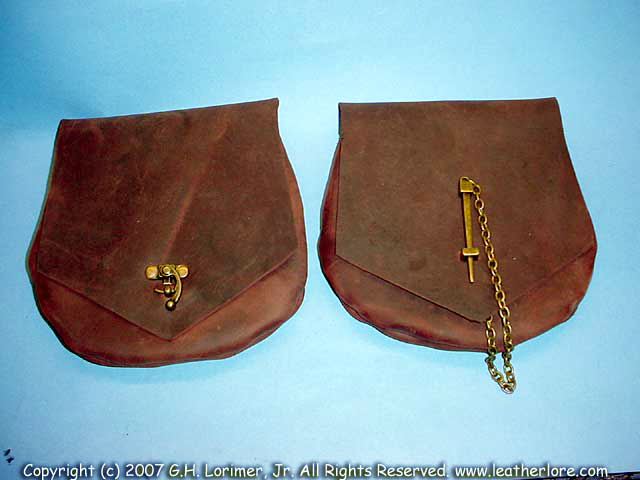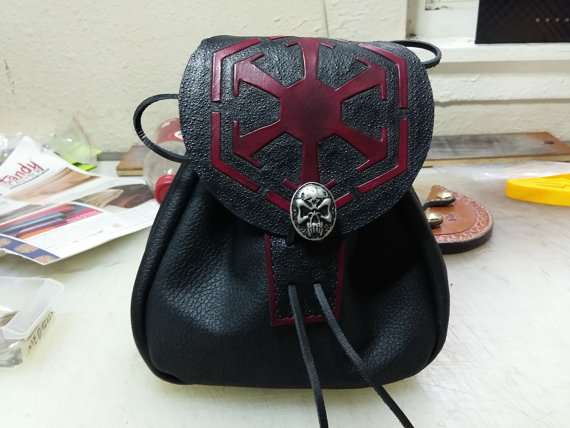 These pouches are flat and "Ren Faire Like" 
While not flat, these two examples are poorly constructed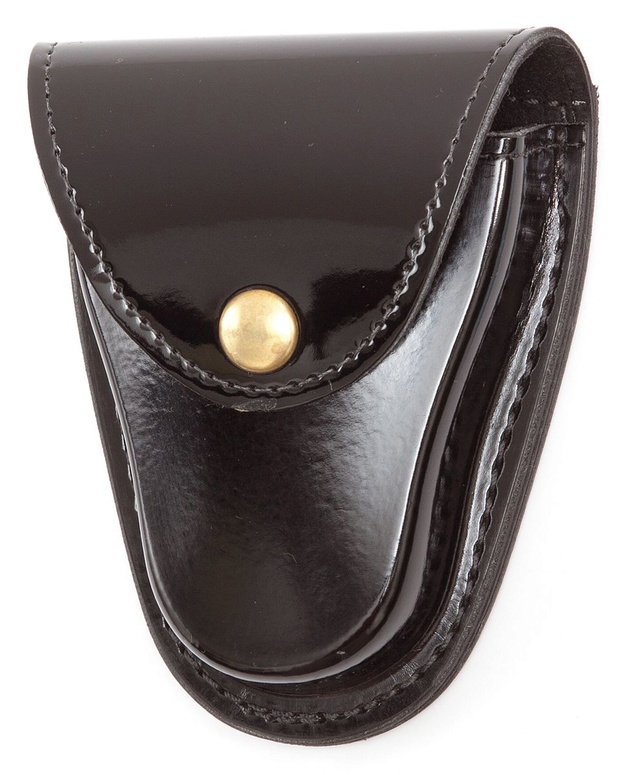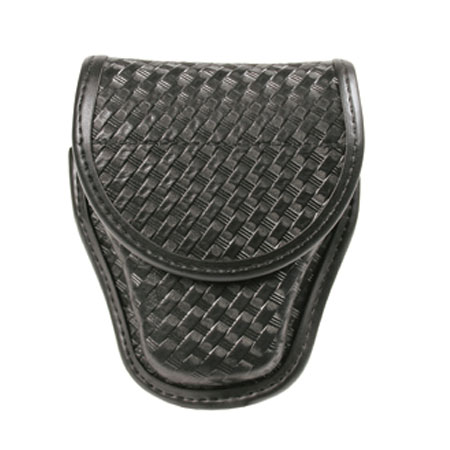 Handcuff pouches can look to earthbound and embossing is not typically accepted.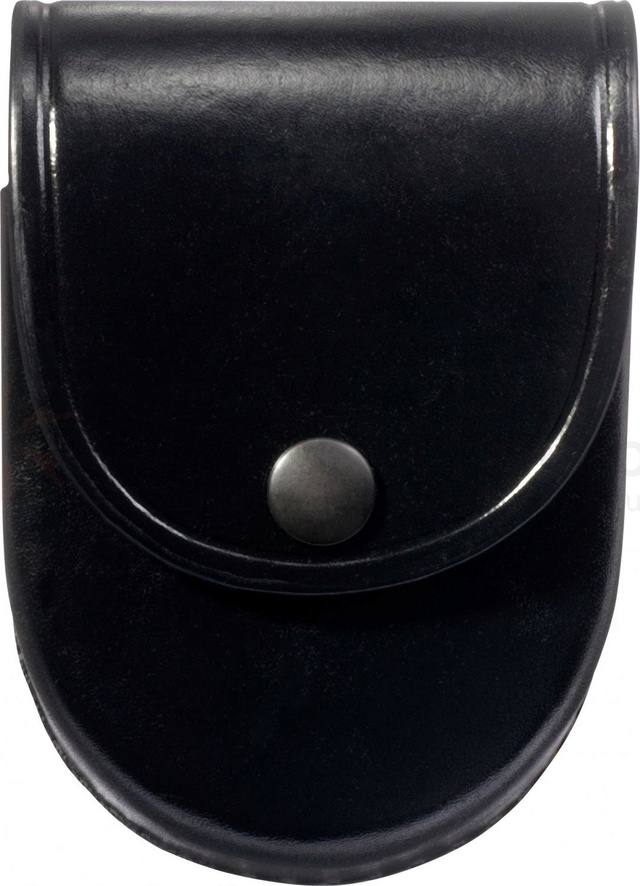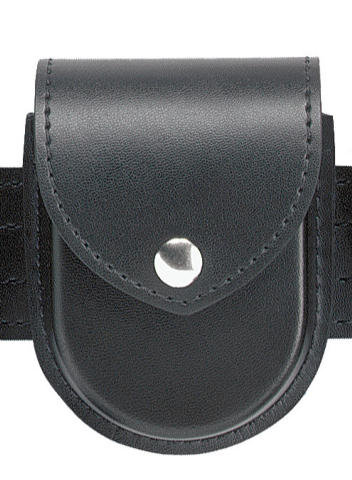 If you are going to look for handcuff pouches, try to find a more generic version.   
Pants:
Inexpensive pants: worker pants from Dickies minus any extra pockets or tool pouches work really well and you can move in them. Trousers should sit at the waist (so any pockets present are not visible), and be of a relaxed fit. They should not blouse out excessively over the tops of the boots when tucked in. A trick to prevent that is to tuck your pants into your socks.  
Leggings
To wear leggings your tunic or your skirt should fall to at least 2 inches above your knees. Leggings must be of opaque fabric, of high quality, and not see through whatsoever, including where the fabric stretches over the knees.  
Arm/Leg Wrap:
TBD 
Skirts:
Skirts should be mid calf length or longer. Skirts should not drag on the floor, as this presents a tripping hazard. Skirts should sit at the waist, and waistline should be covered by the obi. Miniskirts, "hot pants", or short shorts are not permitted. 
Boots:
If you go with straps and shin spats, they must be the same color of brown as the boot AND the same material as the boot. They must be tight to your leg so that they aren't flapping about. Reference Anakin Skywalker's shin spats from Episode II.  Spats can be velcroed down or they can be attached to costume boots with adhesive. Spats should not be used on half-calf boots to attempt to make them appear to be regulation height unless the design makes it impossible to tell they are spats. Boots should not be so wide in the calf that they slouch.  
Boots need to rise to at least your mid calf, but we recommend taller boots. Fold over boots like Mace Windu or Ki Adi Mundi are acceptable. Boots can also rise to the knee like Anakin in Episode II.Basic buckles are acceptable, but altering the buckle to a side clip or making a leather keeper (like Obi Wan) is recommended.  
Acceptable Boots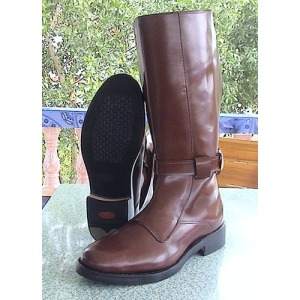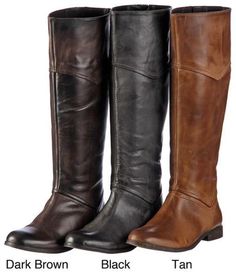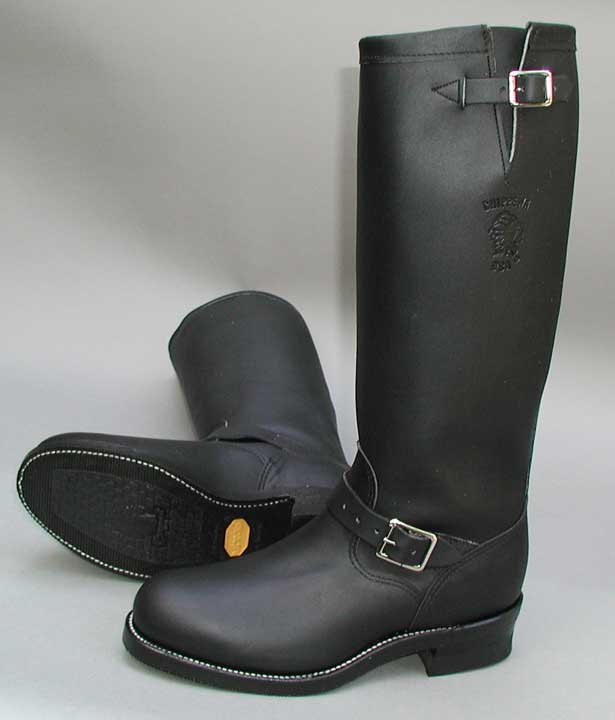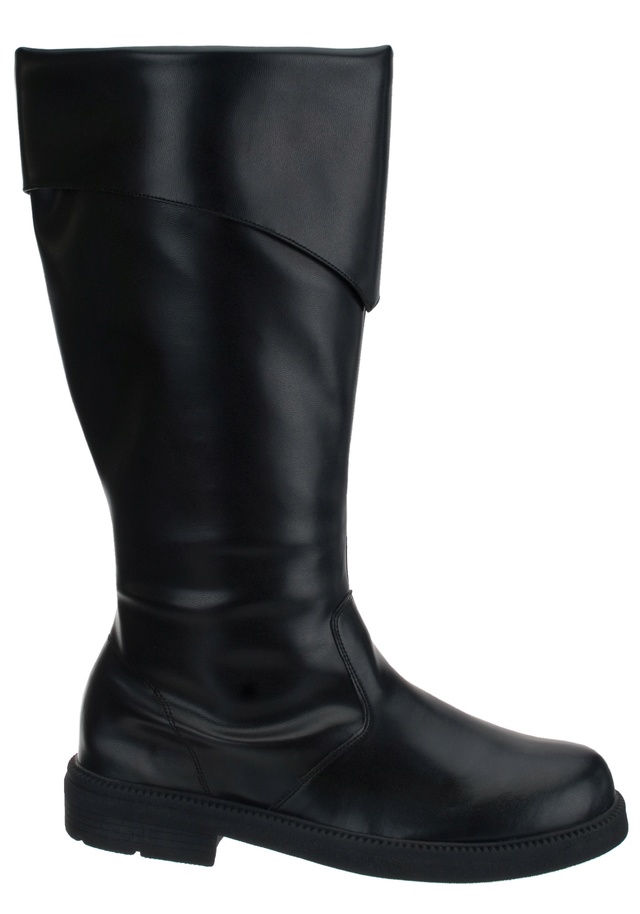 Maul boots like these are technically approvable, but we recommend having your LCC reach out to the consular before buying a pair. Major notes with Maul boots is that they need to still reach your mid calf and any reflective material needs to be covered/painted. 
Not approvable boots
These boots are tall enough, but they are too thin of leather and bunch up.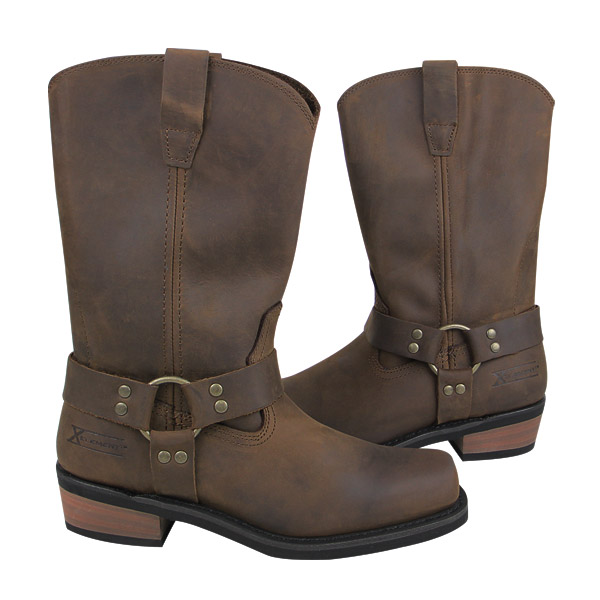 These boots have acceptable straps, but only go to the lower aspect of most calves.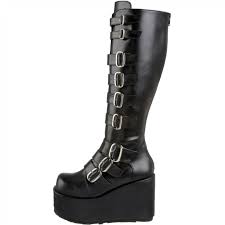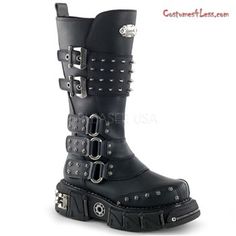 While this style of strap is acceptable on the picture on the left, in excess it can make for a goth look. Also the lifts are likely unsafe for choreography.     
Belts:
For OT style belts please make sure the width of the belt is at least 2" wide. The belt should be made specifically to your size so no hole punches in the leather can be seen.  
When taking submission photos, your belt should rest over your umbilicus (navel). Do not place it so it sags below your abdomen. Belts also should not sag on one side. If this is happening in pictures, then it is likely happening in person. Belts should be able to support a lightsaber without pulling it down. Most common offenders are the cheaper vinyl belts you can buy online. 
Lightsabers:
In case you were not informed, white/silver colored light sabers are no longer approvable for Jedi. For Sith Blood Orange is considered an appropriate color. Cross guard sabers are allowed for custom characters--there is sufficient canonical evidence to indicate that this style of weapon is not specific to Kylo Ren. 
Cloaks:
Cloaks should brush the ground. As per all classic saber battles, we recommend de-cloaking prior to any stage combat for safety reasons.  Sleeves of the tunic should not show below the sleeve of the cloak when arms are hanging naturally by the sides. Hood should be large, and should sit in folds on either shoulder. Hoods should not have a pointed top and should not look as though they came out of Assassin
'
s Creed. Cloak should be fairly voluminous, but should not be so large that the applicant gets "
lost
" in it.
Armor:
Armor should be recognizably Star Wars themed.
Overall best approvable options would be vacuum formed ABS, similar to that of 501st approved Stormtrooper and Clonetrooper armor. Also acceptable materials would be sintra or styrene plastics, which are able to be cut and shaped by heat, cast resin and fiberglass armor. Worbla is a thermoplastic, which is easily shaped with a heat gun. While Worbla is approvable, it can warp in the heat. It may not be advisable in certain regions due to climates, temperatures and seasonal changes. For somewhat inexpensive armor, foam can be used, however, it must be coated in a manner which makes it appear as if it is one of the listed solid materials. It is acceptable to make uncoated foam armor for flexibility and durability for performances. However, for trooping, one of the other methods or coated versions must be used.
Quality should be up to the standards of the other official Star Wars costuming clubs and resemble movie quality.
Fabric Designs:
Designs on fabric should look like a Star Wars Universe design and should only be used for the tabard/obi in most cases. If you create your own designs on fabric, make sure your lines are super neat. Please supply the consulars with reference when adding design to your fabric.  
Makeup/Wig/Alien features:
Any facial  tattoos or other makeup designs must be done using high quality stage makeup. Any wigs need to be high quality and should be in color scheme with the costume. Any prosthetics horns/tails/etc. should be from existing races in Star Wars canon or Legends. Cross breeds (half human, half alien) are not allowed unless explicitly depicted in an official SW source (see Appropriate Sources below). Also remember - you need to be able to fight in it.    
Star War References:
When stepping away from the traditional Jedi/Sith please reference your concepts with sourced Star Wars materials. We would like three pictures sent with your submission.  
Acceptable Sources
Top Tier: Movies, TV series (Clone Wars/Rebels)
Lesser Tiers: Comic books, Video game face characters 
Not Acceptable Sources
Customized videogame characters (SWTOR), Deviant art/fan art. 
Notes On Submissions….**Turn around time for submissions (Official Standind)**
Once your LCC posts your costume, you should expect response in 2 weeks. Additionally if you are attempting to get a costume approved for an upcoming show, the earliest you can submit that costume is 1 month before the show date. This should allow for enough time for you to address any minor corrections and give the consulars enough time to make your deadline. 
Denied Submission
Sometimes despite your LCC's best intentions your member's costume may not get accepted. If a submission is denied and you whole heartedly believe that it met all the criteria mentioned on our website and on this amendment, you can have the costume reviewed by the Global Council. This should be done by the Local Director in a formal, well-thought-out letter written to
SaberGuildCouncil@gmail.com
. Informal PMs on FB will not be accepted. 
Also, as a standard rule, if you have had your costume denied for specific reasons and in your re-submission you have fixed all the notes that were given to you, you are to be judged on those corrections only. A second denial cannot be based on something you were not asked to fix in the first submission (i.e. if you were asked to fix your obi in your original, you cannot be denied approval based off of anything but the obi.) This does not apply if your 2
nd
submission is wrinkled, missing parts of the costume or worn incorrectly. This also does not apply if your original submission had poor quality photos or your costume was worn in a way that hid the imperfections. Once again if you feel that this rule has been looked over, then please submit a formal letter to the council.